Image Galleries
If your business has a large collection of images or photos (maybe photos from past events, products in action, members of staff, etc), image galleries can be a great way of presenting them to your site visitors.
Small Business websites can have any number of image galleries, allowing images to be grouped by a common theme. The gallery listing page shows a sample image from each gallery, together with the title and a brief description. Below is an example of a website's gallery page: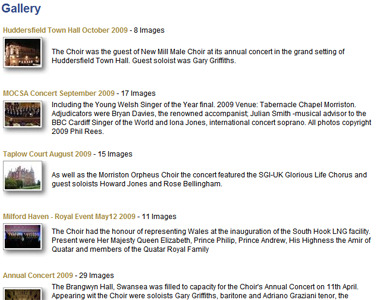 Clicking on a gallery title or image opens the main gallery view: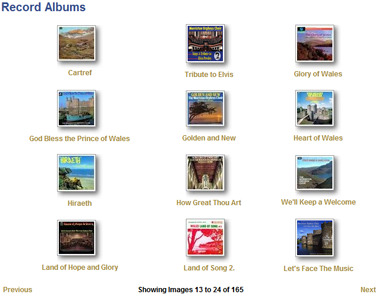 And clicking on an image displays it at full size, with a description and more options for browsing the gallery: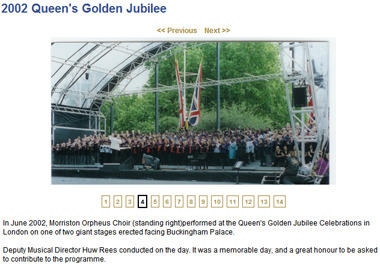 Links to Example Sites
The following Small Business sites have image galleries that have been created and maintained by their administrators.